Copyright SSME Site updated 05/01/2021 Web Master NAM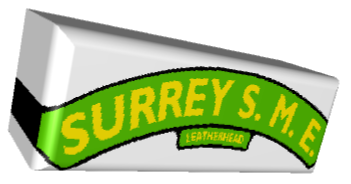 2021 Open Days
Surrey Society Model Engineers is now closed.
We hope to open later in the year, once the Covid situation allows us.
WATCH THIS SPACE FOR DETAILS OF OUR 2021 OPEN DAYS
Please Note for safety, No photography is allowed whilst riding on a moving train. Please remain seated,
do not lean out, keep your arms & legs within the carriages at all times.
General Information
PARKING PLEASE NOTE, Mill Lane now has a 2 metre height restriction barrier. ONLY Emergency Vehicles are admitted.
Toilets are available in the amenity block.
Dogs are permitted. They must be well behaved & on a lead at all times. Please clear up any mess.