Copyright SSME Site updated 20/04/2022 Web Master NAM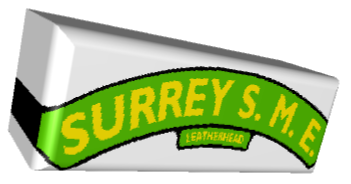 How to find us
How to find the Surrey Society of Model Engineers at our beautifully situated club grounds at Mill Lane Leatherhead Surrey.
Parking
There are a number of Public Car Parks very close to our site, most don't charge on Sundays or Bank Holidays (But do check the charging boards)
PLEASE NOTE, Mill Lane now has a 2 metre height restriction barrier. ONLY Emergency Vehicles are admitted.
For your SAT NAV enter Mill Lane, Leatherhead, Surrey
No mail please as we do not have a letterbox.